SOFTWARE FOR


PTAs and PTOs
You signed up for the PTA to make kids' lives a little bit better. Now, you're swimming in paperwork and spinning your wheels.
Good news! Membership Toolkit is designed to streamline day-to-day processes and help you run your organization more efficiently. Then, you get to spend more time on the fun stuff.
Membership Toolkit's Features for PTO Software
Keep families in-the-know, connected, and engaged with our newsletter and email tools. Create communication lists to send messages to all contacts or specific groups, and customize our ready-to-use newsletter templates with your own branding and unique look.
Our mobile app is another great way for families to receive push communications, make purchases, volunteer, donate, and even access their membership card.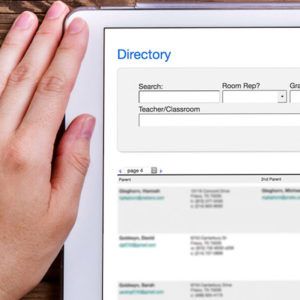 Self-building School Directory
Cut down on administrative work with our self-building school directory! As families register on your website, your secure online directory and database is built automatically. Parents have control of the information they share (and can confirm or edit their details), and admins control who has access to the directory.
If you already have a complete list of families from the school or district, our team can upload those to your directory so that it's instantly complete—without having to manually enter anything.
Then, publish your directory online with a few clicks or use our templates to create a PDF file to post, print, or email to families or members. You can even take your directory on-the-go after downloading our free mobile app!
Families today want and expect the option to make purchases online. It's critical that you can collect funds for membership, donations, spirit wear, event sales—and anything else your organization sells—online!
Accept credit and debit card payments at competitive rates by choosing one of our three merchant processors. Membership Toolkit doesn't add additional fees on top of the payment processing rates so that you can keep as much money as possible.
And for families that need to pay by cash or check, the system can accommodate that too. This way, you can manage online orders from start to finish with a variety of sales data, inventory control, and fulfillment reports.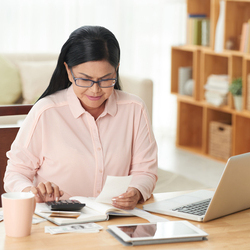 Bookkeeping Software for PTAs & PTOs
Our accounting tools are specifically designed for PTAs and PTOs like yours to manage every cent running through your organization.
Treasurers enjoy the convenience of automatic online sales records straight to your ledger and monthly reports that can be generated in seconds. Reimbursements can be submitted online by providing a form for members to fill out and return with uploaded receipts.
This way, you can easily show the board exactly where your money is. If needed, our support team can even offer personalized training and set up your budget for you!
Our digital filing cabinet allows users to customize their folders and keep graphics, photos, and documents tidy. This type of virtual storage can be accessed by board members for years to come. The best part? It has unlimited storage capacity!
We work with more than 2,000 PTAs and PTOs that serve over 600,000 families.
We would be honored to work with you too!
Benefits of Our Robust PTO Software System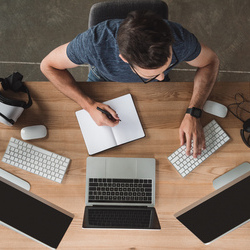 Centralized Location for Your Online Tools
With our all-in-one software system for PTAs & PTOs, you'll no longer have to manage a ton of disconnected tools and transition all the moving pieces to future board members—meaning easy year over year hand-offs!
The powerful dashboard is the go-to place for admins to get a bird's eye view of all the activity in your organization. Your team will even be able to dive in for the details their level of access allows, and manage operations from a single platform.
Better Volunteer Recruitment and Management
Recruit volunteers both day and night with an online volunteer interest form. When parents tell you when and where they are interested in helping, they'll be more likely to say yes when you ask them to serve.
The system can even be set to send automated reminders before the event to reduce no-shows, as well as after to say thank you for their help. Plus, utilize our volunteer kiosk for easy check in for shifts at events.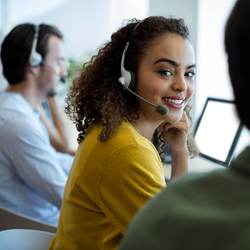 Superior Customer Service
You're busy, we get it! We know that taking on a new leadership role can sometimes be overwhelming. Our top-tier customer support is ready to help you and your admins accomplish what you need to with ease.
All of our support specialists are volunteers themselves, so they understand and are eager to help you succeed. The customer support service provides a help desk to submit tickets, informative how-to articles, and recorded webinars and videos to learn more.
Accessible Faculty Information
Easily display a comprehensive faculty list, complete with names, contact information, positions, grades, room numbers, and any other custom fields you like so you can always have access to the information you need.
Our faculty database even allows you to create "faculty favorites" pages, so families can learn more about their teachers, including their favorite snacks, candies, flowers, restaurants, hobbies, and more.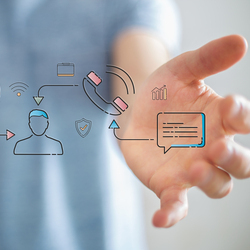 Streamlined Room Parent Communication
Streamline parent-teacher communication with our online message boards. These can be set up in minutes and make sending announcements to the class as easy as possible.
Message boards are auto-populated and as an admin, you can grant rights to your room parent(s) and/or teacher to post on the board. Since the system automatically generates the email notification to each parent, you no longer need to create email lists for each class!
If you've been helped by Membership Toolkit software, spread the news to other non-profits in your network – there's something in it for everyone!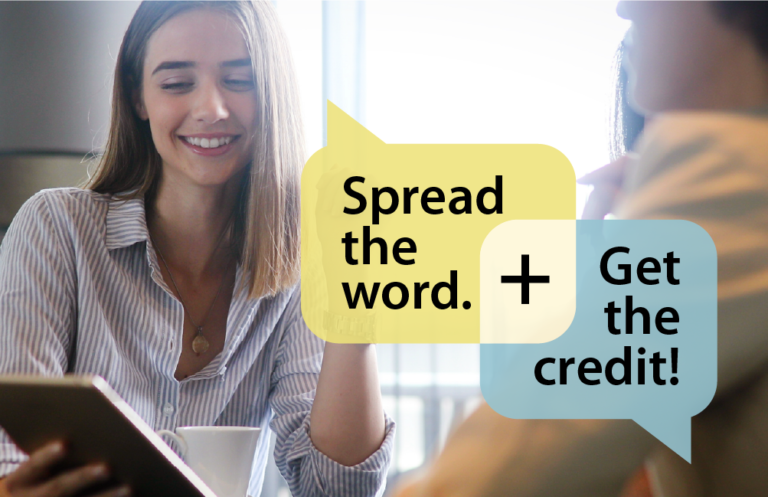 THE membership toolkit team has over
317 YEARS of Experience Volunteering
PTOs, PTAs, and Booster Clubs
We understand your passion & your desire to succeed
Let our first-hand experience help your organization
MORE FEATURES THAT EMPOWER YOUR ORGANIZATION